2016 Sponsors & Advertisers
Thank You for Sponsoring the 100 ABC Women – 2016
On behalf of 100 Accomplished Black Canadian Women Gala and Book Launch Committee, we would like to extend a heart-felt thank you for your support and commitment to making our gala so successful.
It was the vision of the Co-authors and the Planning Committee, that a gala and book launch would be an appropriate way to spotlight and celebrate the accomplishments of our 100 Honourees. Your generous contribution helped make our vision a reality. In addition to offsetting some of the event-related expenses, we will be donating partial proceeds to initiatives that offer programs and services for marginalized Black Canadian women and girls.
As 100ABCWomen continues to grow as a non-profit, please know that partnerships with our sponsors are vital to the success of the organization.
Best Regards,
Co-Authors
Hon. Dr. Jean Augustine, Dauna Jones-Simmonds & Dr. Denise O'Neil Green
We'd Also Like to Thank our Advertisers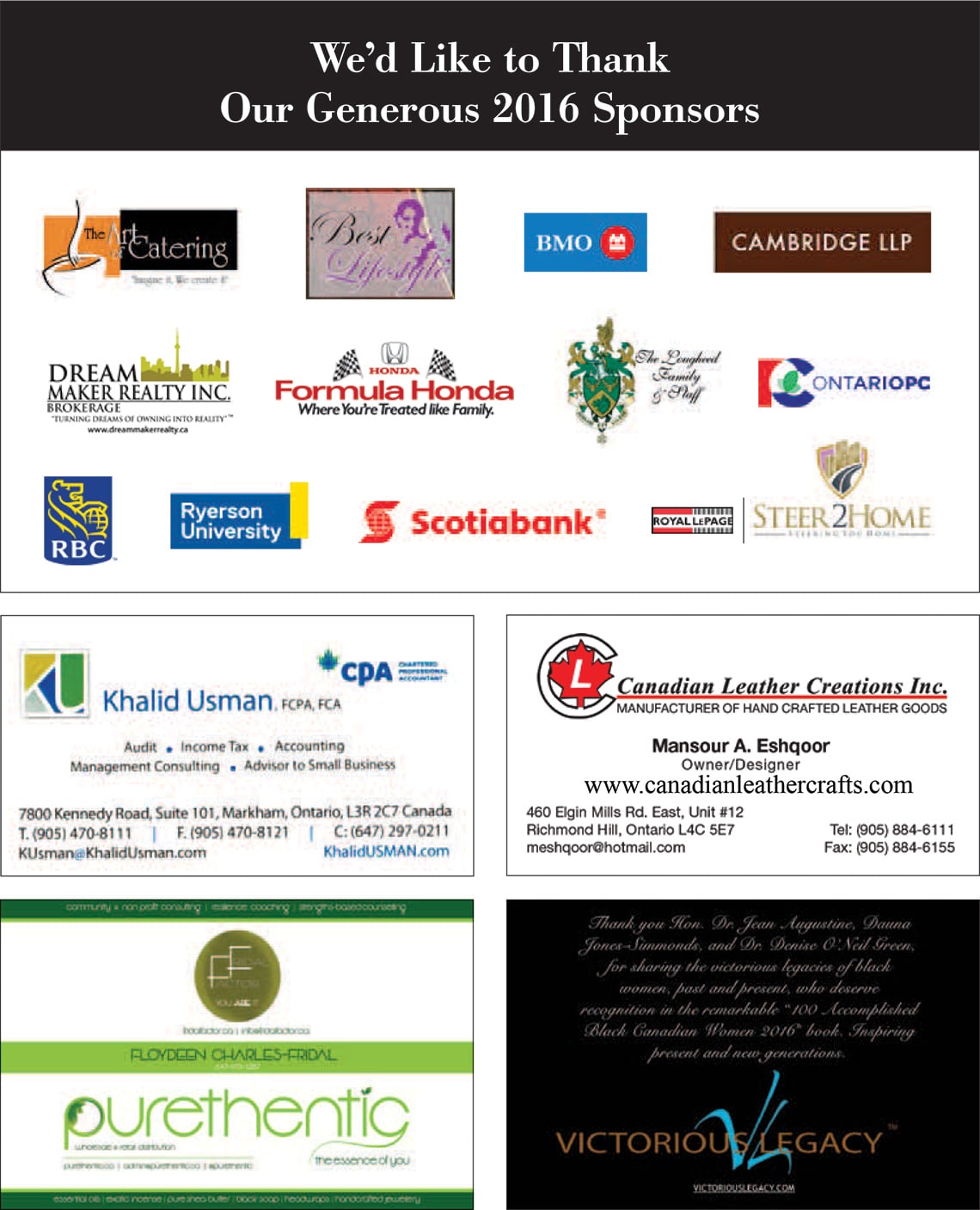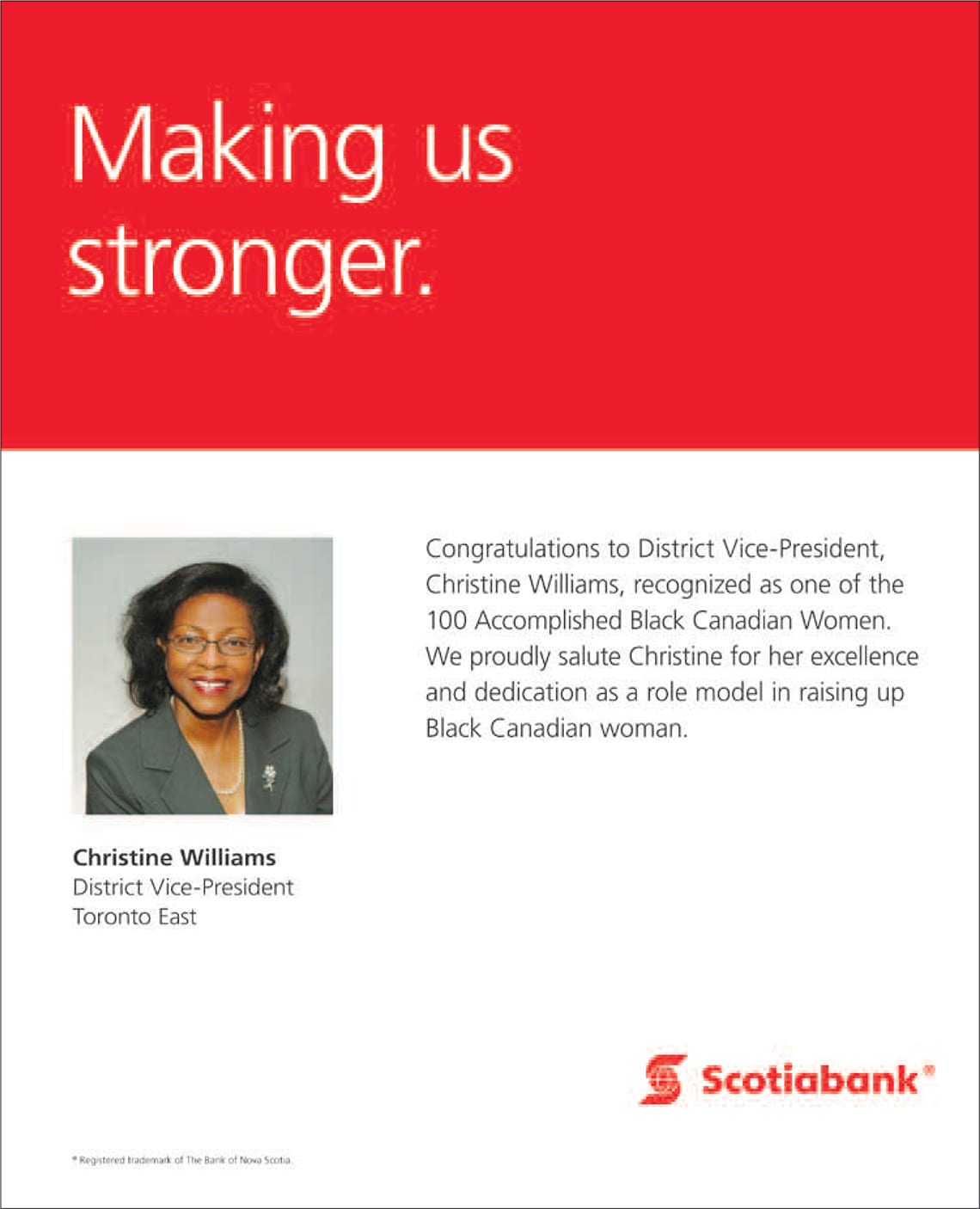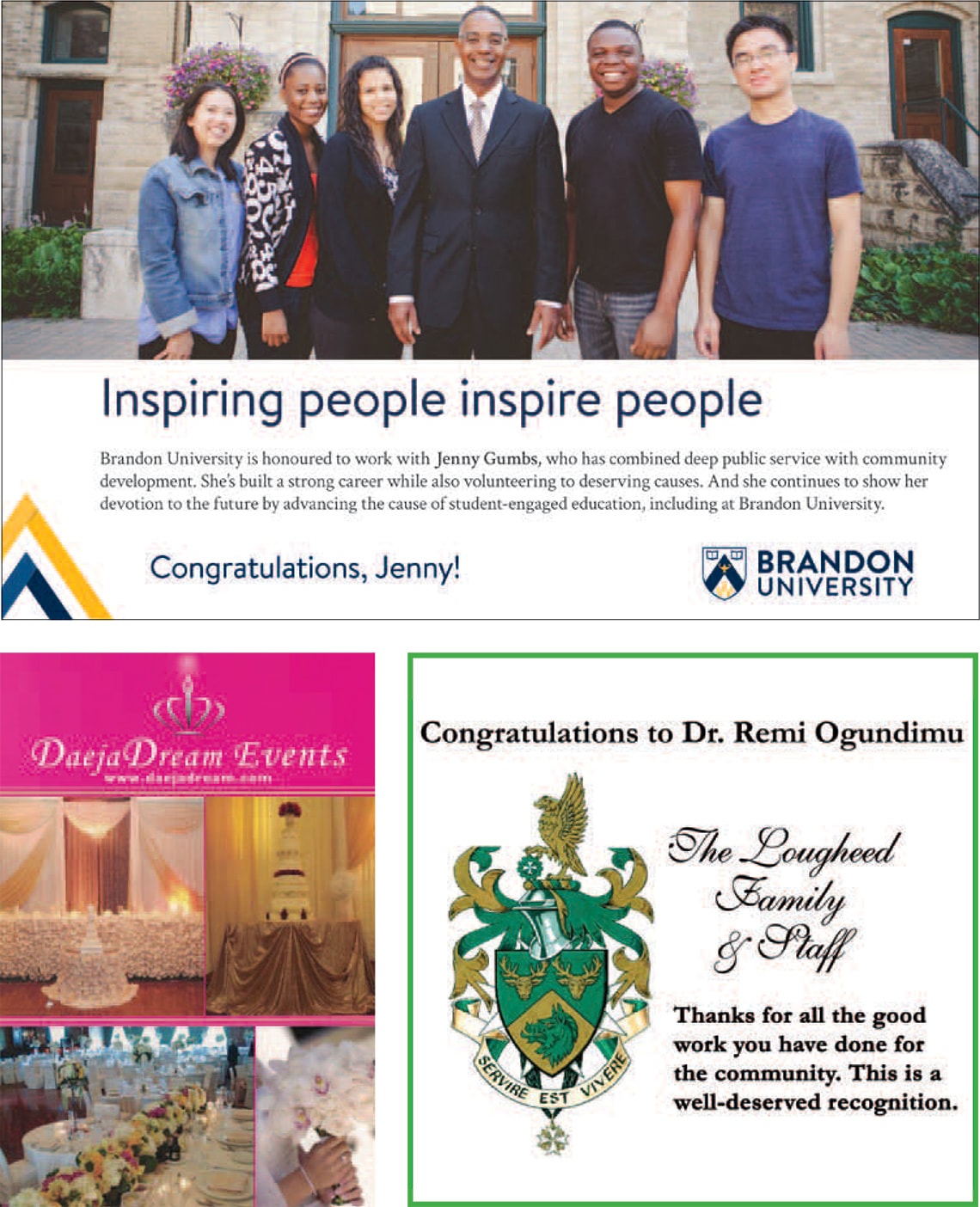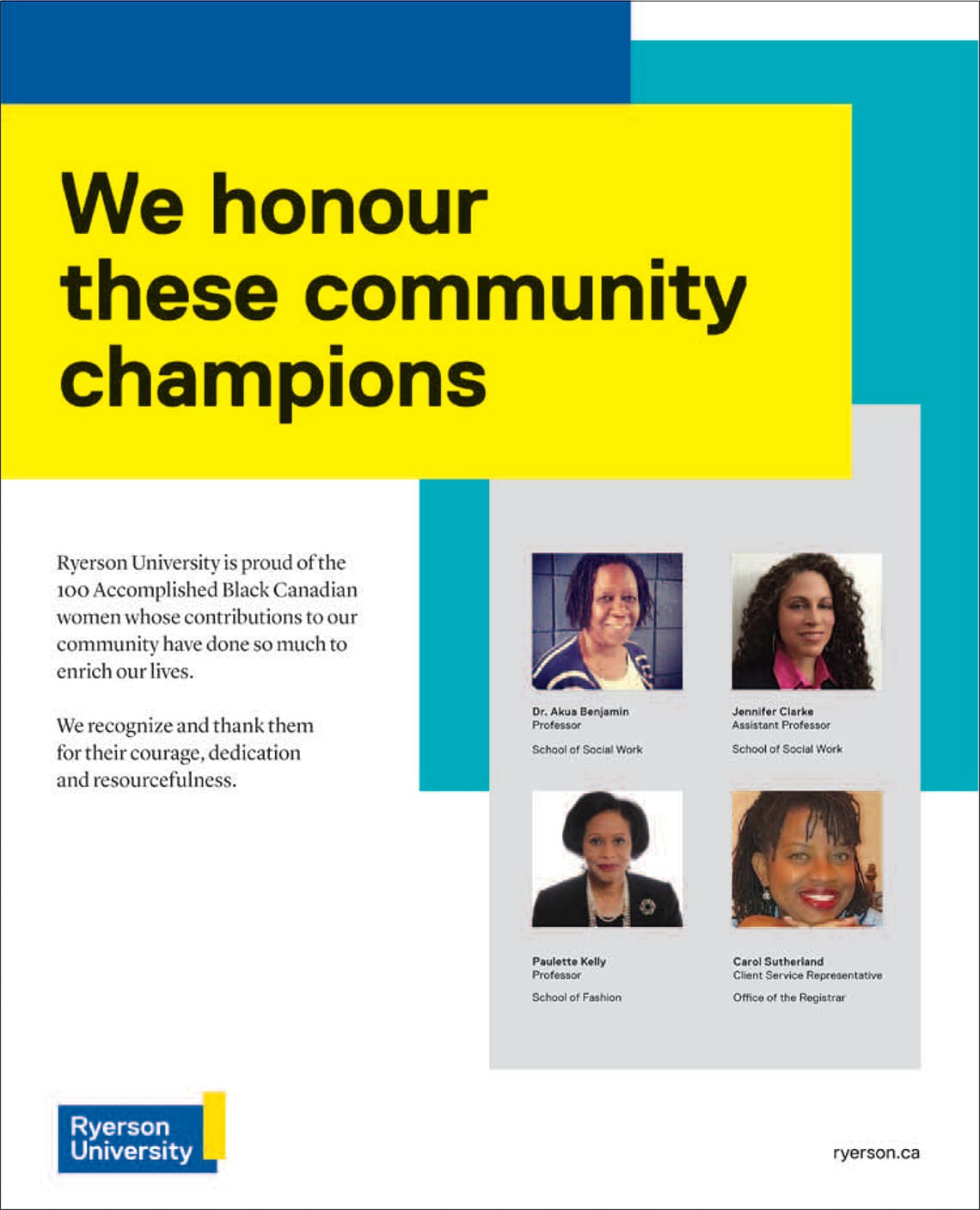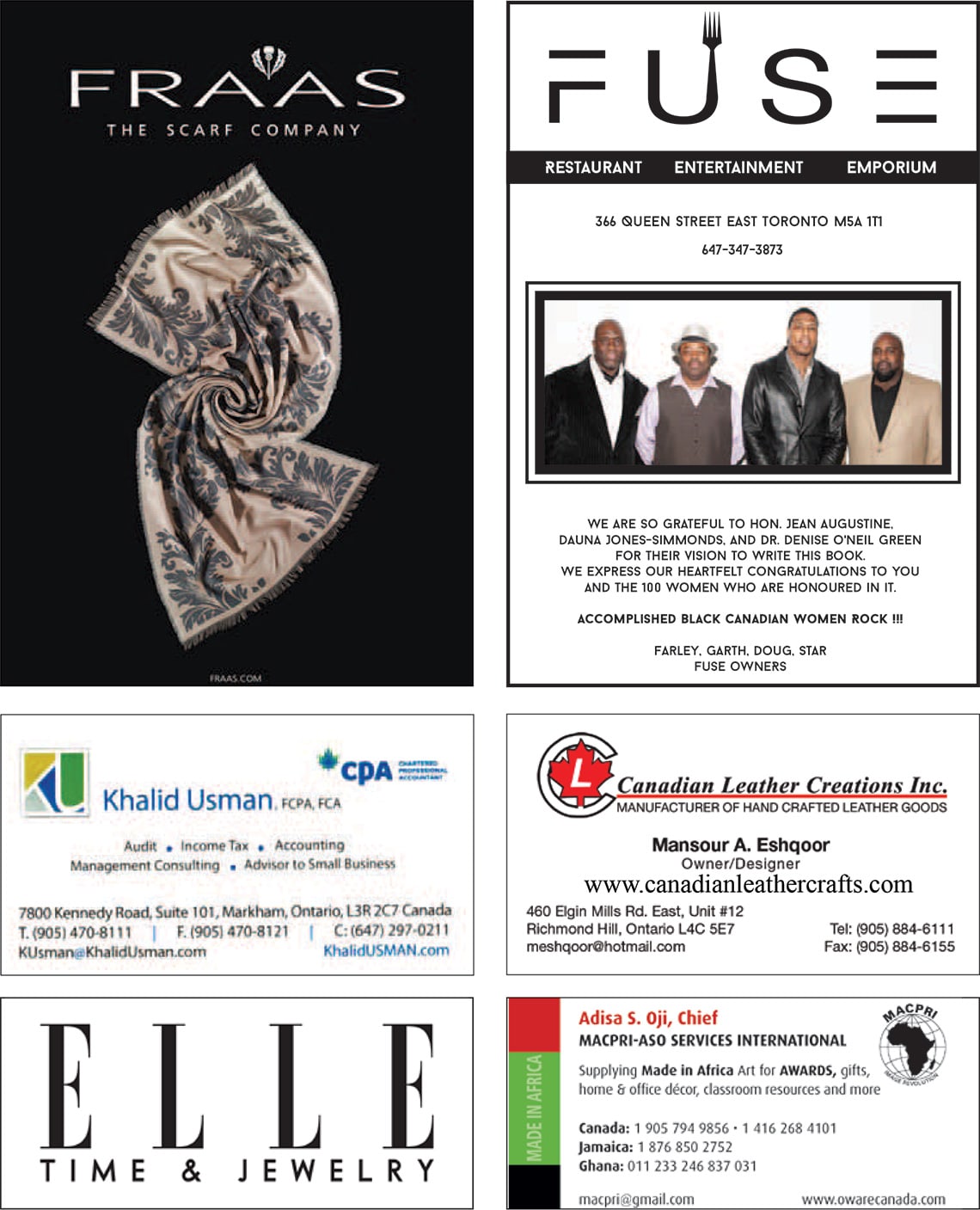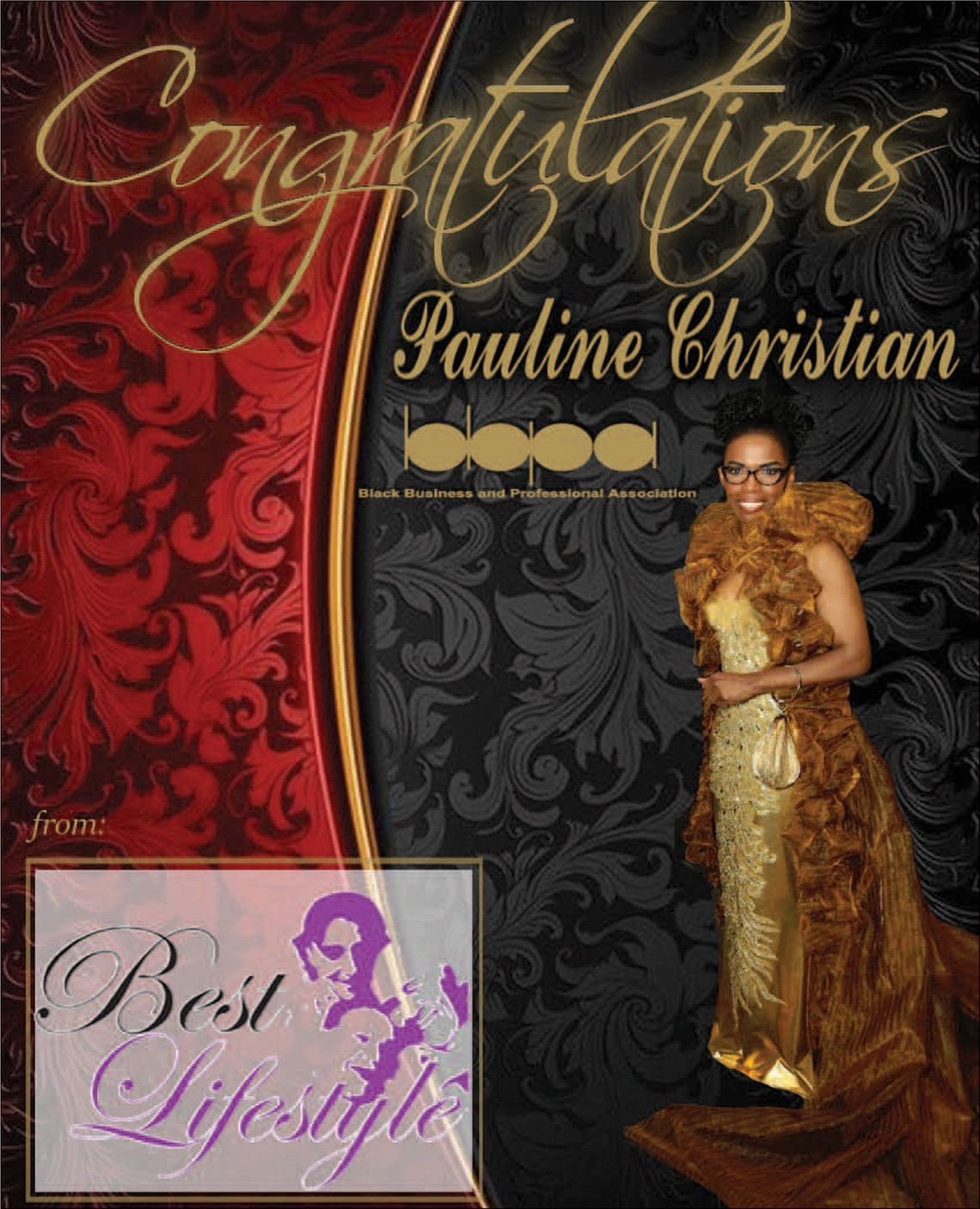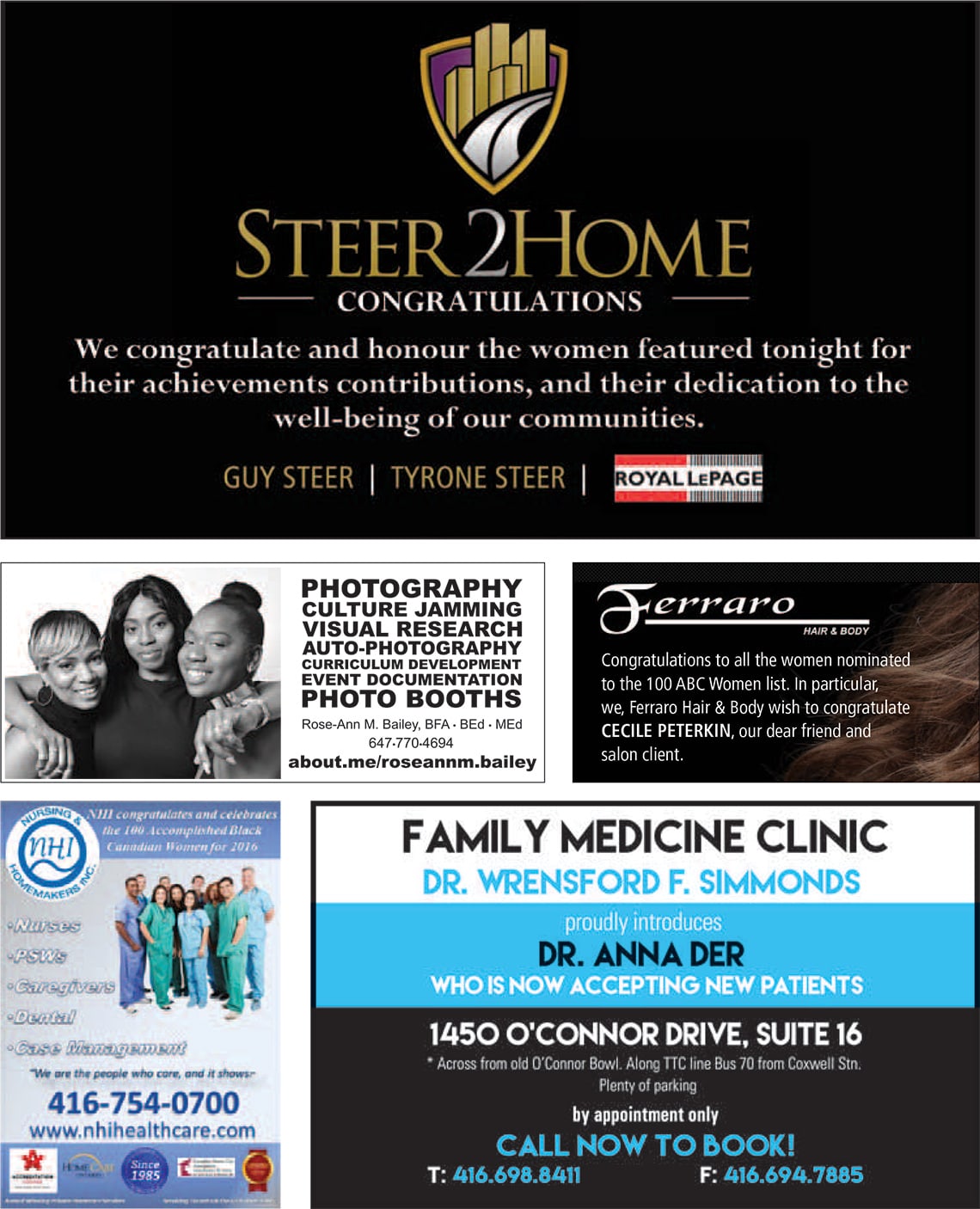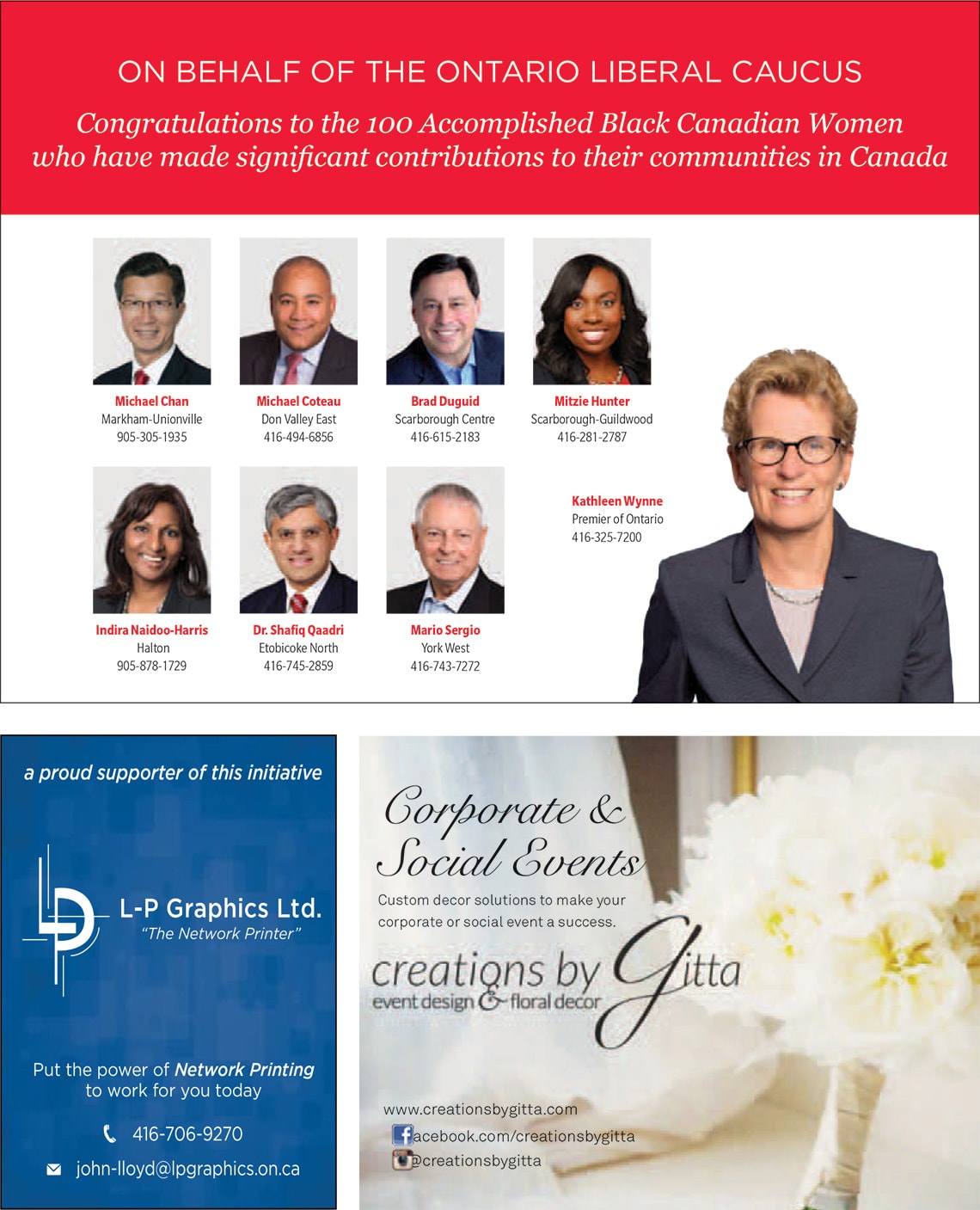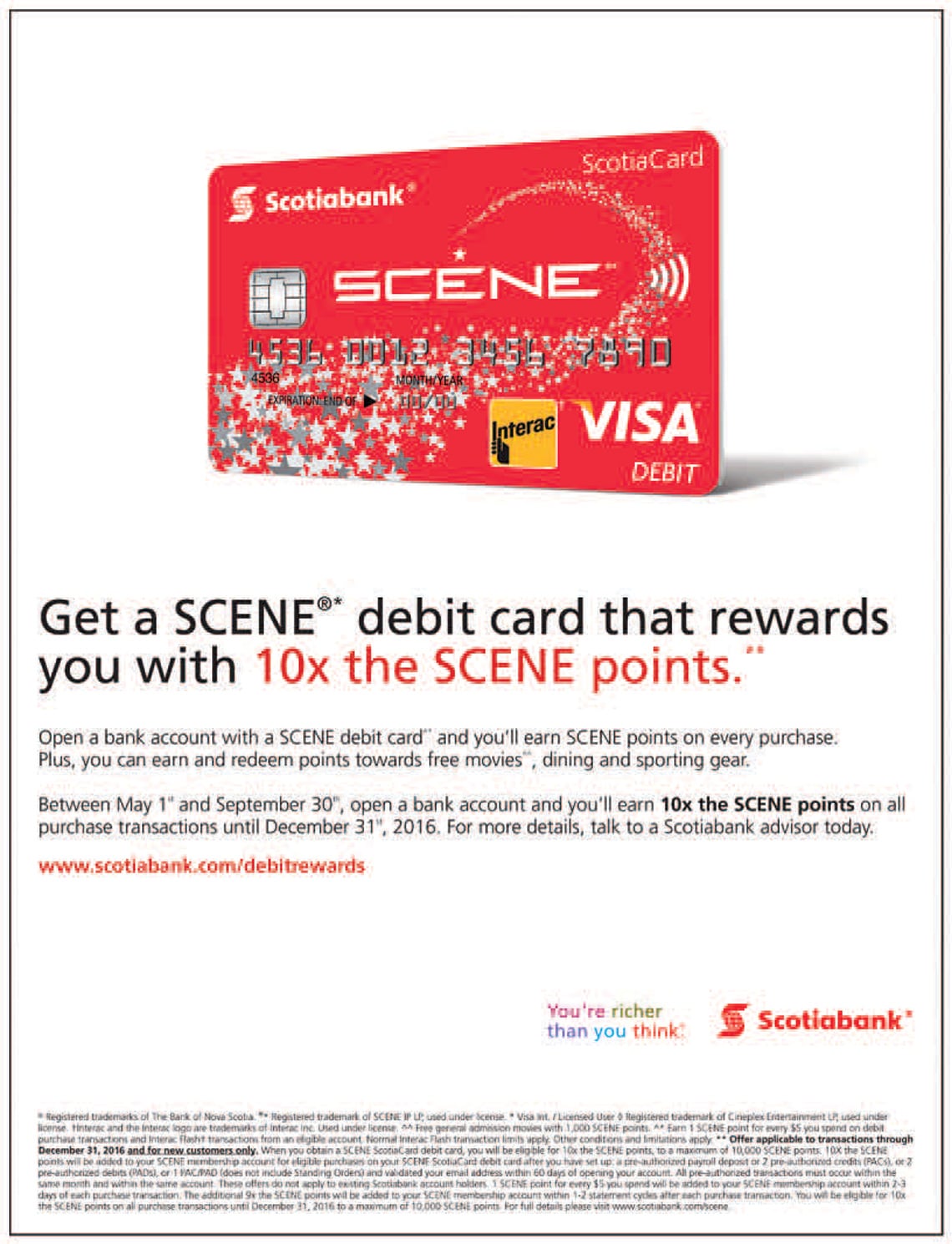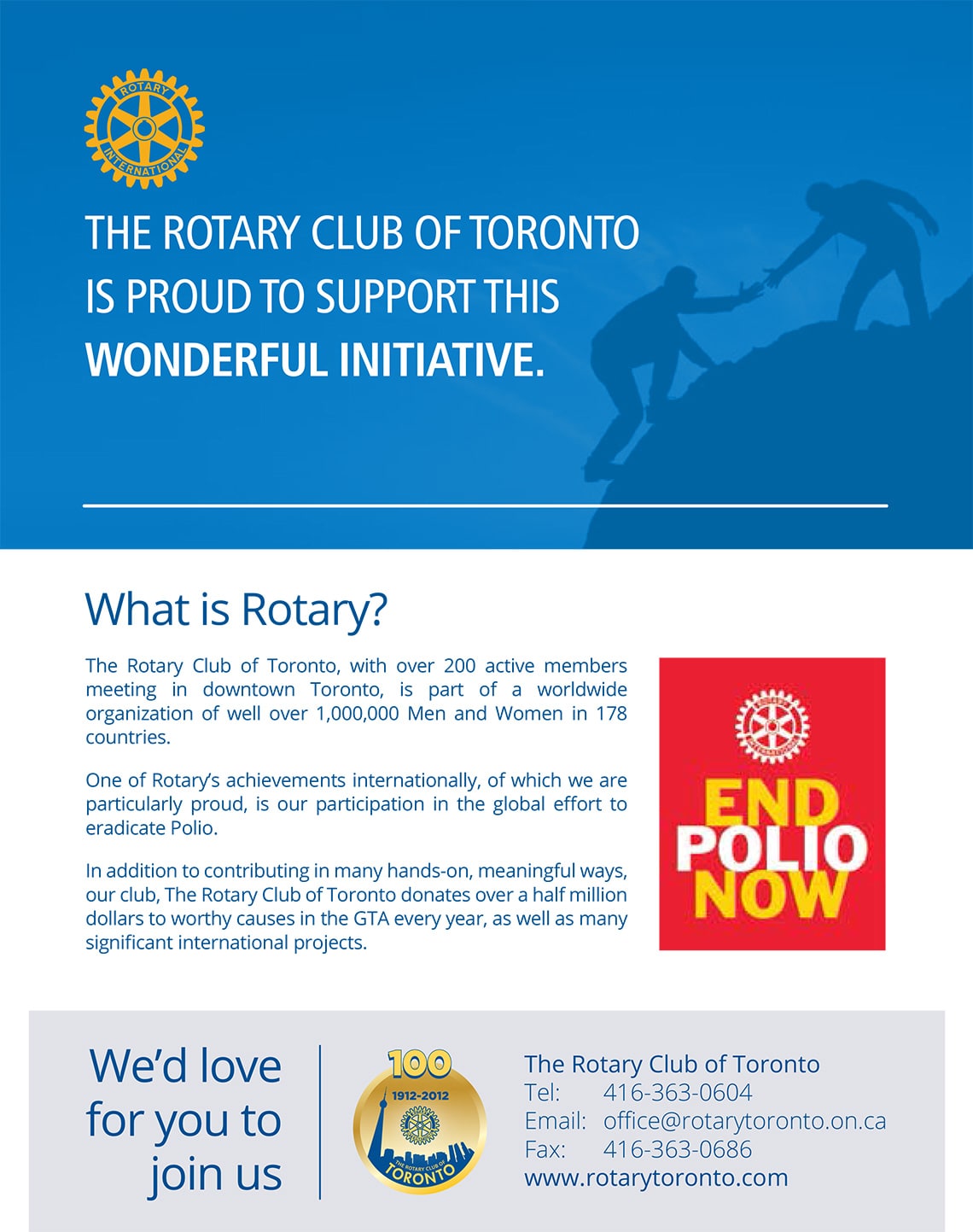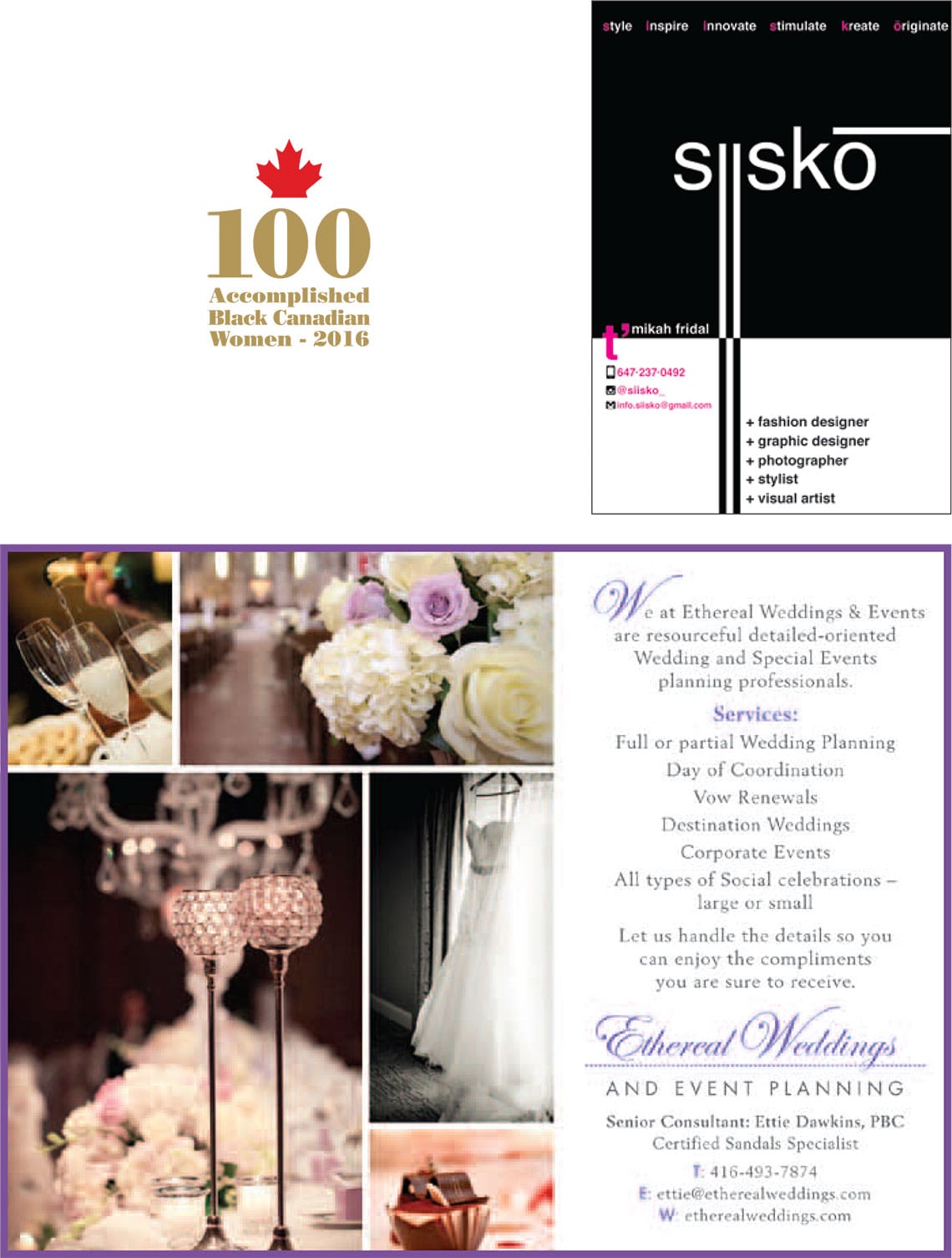 Advertisement Opportunity

Media Space

(Program Booklet)
Recognition as a Platinum sponsor.
Welcome Address
Banner or signage displayed at event


Full page ad in gala event print material
Verbal recognition during Opening and Closing Remarks
4 Complimentary tickets for Gala

Recognition as a
Gold sponsor

Half page ad in gala event print material
Verbal recognition during Opening and Closing Remarks
2 Complimentary tickets for Gala

Recognition as a
Silver sponsor

Quarter page ad in gala event print material
Verbal Recognition during Opening Remarks
Recognition as a
Bronze Sponsor

Listing of name in gala event print material
Verbal Recognition during Opening Remarks