Community Service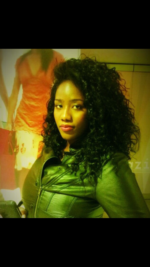 Achievements & Accomplishments:
I am a Group Benefits Underwriter/Analyst. Some of my accomplishments include being accepted to present my paper on the disparities faced by women and minorities in STEM. I also consulted on the G7 summit addressing job creation and how to support the marginalized. My work focuses on advocacy and knowledge creation in the community.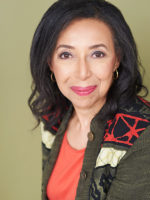 Achievements & Accomplishments:
Rosemary Sadlier, author, speaker, consultant and social justice advocate, has initiated numerous commemorations and honoured Black women. Sadlier provided 22 years of public service heading the only provincial heritage organization in Canada, the Ontario Black History Society, as an unpaid volunteer, while raising three children, and while employed with the Ontario Women's Directorate, the Toronto District School Board, Brock University and Ryerson University. She initiated the process, with Jean Augustine, that resulted in the national declaration of February as Black History Month, after successfully achieving this with the Province of Ontario. Similarly, she has seen to the formal commemoration of August 1st as Emancipation Day. Her books have spoken to the challenges and resilience of African Canadians including Harriet Tubman, Mary Ann Shadd and other lesser known Black Canadian women. She was the only Canadian to attend the handover of digitized records to the National Museum of African American History and Culture following her successful actualization of the national Canadian Black History Summit. Sadlier is among the first Canadians honoured as a Global Defender by the Robert F. Kennedy Speak Truth to Power initiative and is a Fellow of the Ontario Teachers' Federation. Sadlier has been honoured by the City of Toronto, the Black Business and Professional Association, AfroGlobal, she is a Kentucky Colonel, and she holds the Queen's Diamond Jubilee Award and the Order of Ontario.