Kamshuka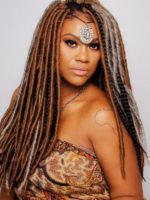 Achievements & Accomplishments:
Kamshuka, a two-time Author, an award winning community leader, an entrepreneur , International Speaker and Certified Life Coach.  She was born in Uganda, East Africa. Her educational background includes her passion for photography, Travel and Tourism and studies in Communication.  Kamshuka is the Founder of "I AM Warrior International".
She has mentored women in Shelters and was assigned to Black women.  Having participated in the "Ahead of the Game" Mentorship Program with former CFL football player – Johnathan Hood, she considers herself as a mentor to many, both locally and globally.  She has won several awards, such as Best Black Canadian Photography for 2014 and the Aroni Award for Leadership and Involvement with Youth.