Donette Chin Loy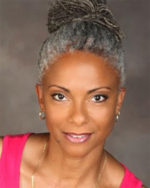 Contact Name:
Donette Chin Loy
Achievements & Accomplishments:
Linda McCurdy is one of the greatest high jumpers in Windsor / Essex County track and field history. In addition to an All-American career at the University of Texas El Paso, (UTEP), she successfully represented Canada on the international stage around the world.
Born and raised in Windsor, Linda first started high jumping at age six and quickly became adept at the discipline, winning a bronze medal at the 1997 OFSAA championships as a grade nine Vincent Massey student. The following year, Linda attended school at Lansing Everett while her mother completed her master's degree at Michigan State. While at Everett, Linda lettered in track and field and finished fifth in the Michigan state track championships. She returned to Windsor the next year and finished her high school career at W.D. Lowe High School, where she was a multi-sport star for the Trojans and a record-setting three-time OFSAA champion in the high jump. Outside of school competition, Linda also claimed the Canadian National Junior High Jump Championship in 1980, was a silver medalist at the 1980 Junior Pan American Track and Field Championships, and won gold at the 1981 Canada Summer Games.