Amah Beryl T. Harris,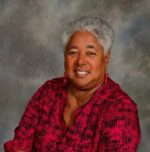 Contact Name:
Amah Beryl T. Harris,
Achievements & Accomplishments:
Amah Harris, B.A. B.ED., MEd. , Dominican born, is most often identified as an anti-racist advocate, innovative educator, and champion of culture, who fosters the Harmonious Coexistence of Peoples. Amah knitted education and theatre techniques into a fabric of cooperative action, using elements of culture. This process evolved into education and theatre modules and techniques, which allow participants, whether students or performers, children, youth or adults, to actively engage with information, script development and performance.
"Amah is a pioneer in the field of Black Theatre in Canada," said John Holland Awards co-chair, Evelyn Myrie (Hamilton Spectator 2014). She co-directed Black Theatre Canada (BTC) in the 70s and was contracted by them in the 80s. Her innovative experimentation had its first major forum at BTC. This experimentation reached its peak at Theatre In The Rough; a theatre founded by Amah in 1985. It was at BTC that she became a writer 'out of need'. She explained, "Plays addressing the reality of the Caribbean and Black Experience in Canada seemed practically non-existent." Out of this need her, "Kwakoo Anansi Series" was born. She adapted the traditional African figure into a 'selfless' problem solver leading progressive change, while retaining his cunning, fun filled personality. He uses wisdom, not violence, to solve problems.